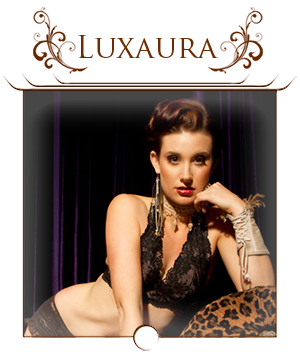 "Did you ever meet someone and know everything was going to be ok? Lux has that quality. While other so- called Tantrikas talk about offering something Divine…Lux showed it to me and she did it with a sultry smile. She's the real deal." – MM
LUX [luhks] noun
1. A pleasure out of the ordinary allowed to oneself.
2. Free or habitual indulgence in or enjoyment of comforts and pleasures.
3. A mathematical unit of illumination.
Synonyms: affluence, bliss, sensual satisfaction, delight, enjoyment, gratification, high living, leisure, luxuriousness, opulence, rarity, richness, splendor, treat, well-being.

[/one_half_first]
Sophia [soh-fee-uh] noun
1. Sophia (Σοφíα, Greek for "wisdom") is a central idea to many of the world's religions.
2. (theo)sophia; Divine Knowledge. Seeking direct knowledge of, presumed mysteries of being and nature, particularly concerning the nature of divinity.
3. Goddess Spirituality; The Feminine aspect of God; the Mother Of Creation.
4. The Discovery of true Goddess Worship; Supreme Surrender through Sensual Submission.
Breathe into the depth
of your own ecstatic nature
and receive the greatest gift of all;
re-communion with
your true self.