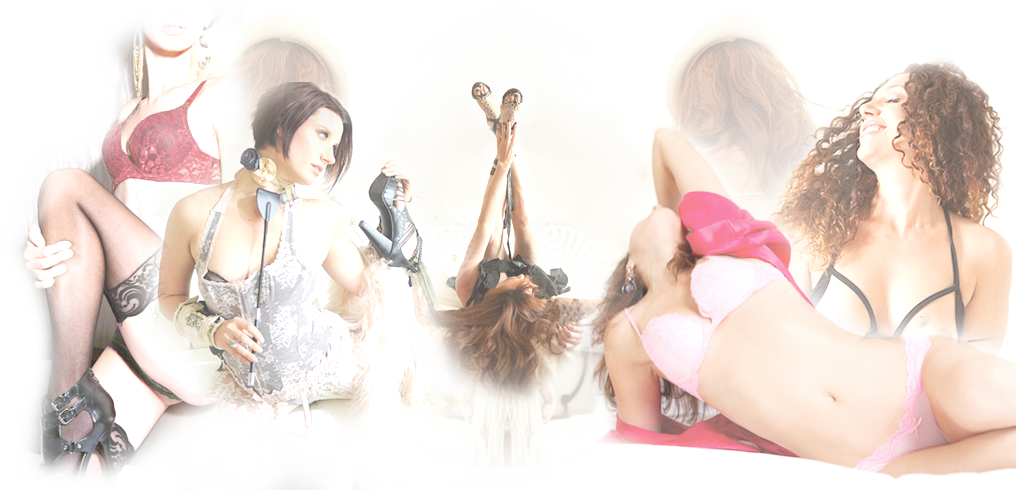 Happy Summer Solstice!
The summer solstice is a time to celebrate the light of consciousness within ourselves and within each and every person, and to reflect upon the potential for consciousness to awaken.
The progress of the sun throughout the year symbolizes the process of attaining enlightenment, and the summer solstice is the final climax of this journey as the day of most light in the year. It symbolizes the ascension found in many great spiritual teachings. At the spring equinox, the resurrection and return of the Son/sun to the Mother goddess is celebrated. Following this, the summer solstice symbolizes the return/ascension to the Great Father Spirit. It is a time to celebrate the triumph of light over darkness in the individual, and the return to wholeness in which the Son, Mother Goddess, and Father God become one great unified consciousness—a complete, whole, and powerful light that enlightens the individual.
Read more at http://belsebuub.com/articles/the-spiritual-meaning-of-the-summer-solstice
The Lux Ladies are oh-so-excited for the coming of the sunshine, days spent at the beach, and of course pouring all of that love into your sessions of deep healing and relaxation! We have a new location in Venice, and new ladies being added to the collective!
We have 4 new ladies available in June/July at the Venice studio, please check our blog for their profiles!
Coming soon; a FULLY Updated, fresh new website; it will be much easier to book your sessions, see schedules, updated pictures, and more!
Luxaura tour dates in June- Her dates are as follows;
June 1-25th; Los Angeles
June 26th-July 7th: New York City
July 7-13th; Washington D.C.
She specializes in deep, therapeutic massage blended with Domination technique for a very deeply satisfying experience! Check her amazing reviews on The Erotic Review Site!

NEW LUX GUIDES COMING SOON! SEE OUR BLOG FOR PICS
To Stay Connected with the LUXSOPHIA lifestyle & inspirational words of wisdom, engage with our BLOG

Click to follow my lascivious mind on twitter
.
LUX [luhks] noun
1. A pleasure out of the ordinary allowed to oneself.
2. Free or habitual indulgence in or enjoyment of comforts and pleasures.
3. A mathematical unit of illumination.
Synonyms: affluence, bliss, sensual satisfaction, delight, enjoyment, gratification, high living, leisure, luxuriousness, opulence, rarity, richness, splendor, treat, well-being.

Sophia [soh-fee-uh] noun
1. Sophia (Σοφíα, Greek for "wisdom") is a central idea to many of the world's religions.

2. (theo)sophia; Divine Knowledge. Seeking direct knowledge of, presumed mysteries of being and nature, particularly concerning the nature of divinity.

3. Goddess Spirituality; The Feminine aspect of God; the Mother Of Creation.

4. The Discovery of true Goddess Worship; Supreme Surrender through Sensual Submission.
Breathe into the depth
of your own ecstatic nature
and receive the greatest gift of all;
re-communion with
your true self.
.
.
1. Premiere Los Angeles Collective for Conscious Eroticism; Divine Indulgence, Tantra Massage & Sensual Domination for the Erotic Connoisseur.
2. The Search for Your Highest Erotic Potential Through Fearless Sensual Exploration; See LUX GUIDES
3. Divine Indulgence and Erotic Education for the Sophisticated Seeker
4. Universal Insight through Experiential Sensation; Intentional Touch, Tantra and BDSM Play
5. Embracing The Body's Sexual Power as a Path to Conscious Awakening and Integrated Existence

.
The vision of LUXSOPHIA was birthed through the transformational power of a Spring Eclipse.
With deep longing for the opportunity to Connect, Activate and Inspire on a Higher Level, we found ourselves at a height of sensual awareness where anything was possible. The desire sprung forth to create an enlivened concept for Interactive Conscious Eroticism.
By inviting Conscious Eros into our lives, we evolve beyond the old worldview that our innate sexuality is to be ignored, suppressed or experienced in a detached way.
We now step into this power, launching our journey with a new synergy of dynamic Erotic Bodywork and Sensual Domination.

It is our greatest wish to activate within you a seed of light, which if nurtured by your own wellspring of infinite power will grow until your entire reality overflows with bliss, excitement and inspiration.
By the simple act of arriving here and reading these words, you have confirmed that you are already aligned with our Vision and the gifts we have to share with you.
Sensual Massage Los Angeles: The premiere Los Angeles collective for tantra massage, light BDSM play, sensual domination, erotic massage, FBSM, sensual massage, tantra massage, and other erotic fetish services such as the elite, kinky 50 Shades Of Grey bondage experience. We provide these pleasures in Los Angeles, New York, Washington D.C., New Orleans, Toronto, and more. Bring forth the Eros within with one of our sacred sensualist, tantric healers, dominatrix, or erotic explorers. Our kink massage rooms rooms are used for full body massage, prostate massage, couples massage, sensual massage, bondage massage, and mistress tie and tease. Contact us and schedule the best tantra massage LA, DC, and NY has to offer. We are waiting to hear from you.
.
WE INVITE YOU TO RECLAIM YOUR UNIVERSAL BIRTHRIGHT OF EMBODIED EROTICISM
WELCOME TO THE NEW PARADIGM OF CONSCIOUS EROTICISM

.
Tantra LA – Tantra DC – Tantra NY
FBSM & BDSM LA – FBSM & BDSMD DC – FBSM & BDSM NY
Domination LA – Domination DC – Domination NY
Fetish LA – Fetish DC – Fetish NY