NAME:
Tantra Devi
HAIR:
Auburn
HEIGHT:
5'8"
THREE WORDS TO DESCRIBE ME:
Delightful, Educational & Enigmatic
Sensual & Erotic Edu-tainment for Tantra Exploration & Fulfilling Connection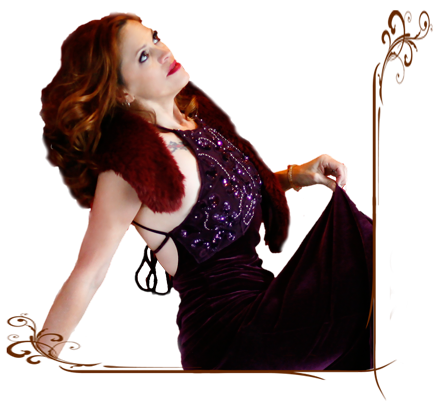 Blessings beautiful Soul,
I invite you into this ancient, inner sanctum deep inside yourself; it is a place of quiet solitude, but once yoked, can bring you great heat, arousal, and passion for life. In our Tantric Session together, we journey deep into Awareness, building upon breath, sound, and small connective movements. By anchoring into the present moment, you begin to feel your body more deeply, and can now be in tune with your partner. By clearing our personal space through chakra alignment and ceremony, awareness becomes acute. You become EXPANDED through Awareness.
My experience with consciousness and Tantra and or Sacred Sexuality comes from merely bringing your attention onto consciousness and with that, the ability to cultivate a deeper erotic connection increases incredibility. When the partners are in a committed or long standing relationships they will find an intense intimacy from practicing tantric awareness. Consciousness reminds us as human beings that we are all connected. A part of the whole, and A sum of it parts. With our loving time together, I hope to provide you with these insights and experimental journeys back to your center of wholeness.
In Loving Service,
Tantra Devi
Direct line: 831-296-3384

EROTIC EDUCATION:
I am the premier ACTT&T (Advanced Certified Tantra Teacher & Therapist) by Dr. Corynna Clarke with over five years in Tantra practices as well as a scholar of Egyptian Tantra and White Tigress or the Tao of sacred sexual energy. I both attend and teach on-going workshops as a means to deepen the practice of Tantra.
MY EXPERIENCE AS A CONSCIOUS EROTICISM GUIDE:
I began as a courtesan in 2003, and continue to thrive on an affection path of Tantra. I am also finishing a degree in anthropology and completing two books. I first found BDSM through my personal sexual exploration; once on the Tantra path- the weaving of all elements, it felt like my life began to transform. I have trained with Mistress Michelle as a Domme- while I lived, practiced, trained and taught for 18 months at the Phoenix Goddess Temple.
WHAT I LOVE ABOUT THIS WORK:
I love witnessing and exploring the depths of your passion and realms of my pleasure. I melt and merge with you in every session, savoring each sweet moment in its essence. I know the beauty in the surrender and the sadness of letting go. I am so overjoyed to share Tantra tips and how to integrate them in all areas of life. Most of all I love breath-orgasm as a meditation and transformative practice.
*A BIT MORE ABOUT ME:
I am a singer song-writer of Americana, I volunteer and work for a non-profit center that promotes music and community connection. I am comedic and well-studied. I am a sex positive advocate and host groups for recovery of digital pornography addiction.
OTHER INTERESTS AND PASSIONS:
Grateful Dead Head. Skating Venice Beach. I have a service animal take medications if you have an allergy-he is my constant companion. I love to travel. I hike and study Ute, Chumash and I am a medicine woman for the Okleuveha in Utah. Sunset walks. Hot Springs. Vapor caves. Co-ed Naked TantraYoga. I usually do not drink alcohol, so please inquire before bringing a bottle to share. I prefer Perrier, Veggie Juice and fine coffees.
Gifts are certainly welcome. I find Organic Dark Chocolate (preferably raw), Flowers, Plants and Lingerie delightful!
OFFERINGS:
LUX CLASSIC MASSAGE
LUX TANTRA
LUX TIE AND TEASE
LUX DAKINI DOMINATION
LUX COUPLES SESSIONS
LIGHT LUX DOUBLE THE LOVE SESSIONS
SHADOW LUX DOUBLE THE TROUBLE SESSIONS
LIFESTYLE LUX TANTRA~IMMERSIONS
AVAILABILITY:
Upon Request