NAME:
Genevieve
HAIR:
Long, Thick Natural Red Locks
HEIGHT:
5'4″
THREE WORDS TO DESCRIBE ME:
Elegant * Passionate * Playful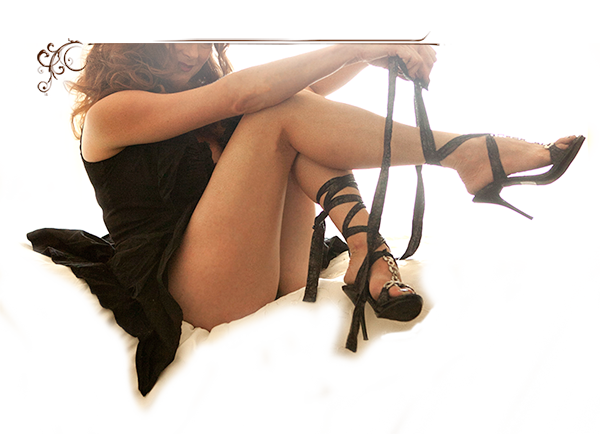 Join me on a Magical Journey into Deep Connection and Shared Trust.
Hello Darling Seeker,
Set out on a sensual expedition with me as we traverse the terrain of Erotic Elevation.
I incorporate the delicious sensuality of Hawaiian Lomi-Lomi into my sessions of hedonistic ritual. The culmination of touch and sensuality will transport you to a higher state of being.
In my luxurious private space, I will show you how to shed your inhibitions and indulge in the ultimate pleasure of the senses.
For the seeker of specialized exotic exploration, please inquire about my personalized sessions created around your sensual desires.
Until we meet, zou bisou bisou…
~Genevieve

Please view my new Website here! 
http://www.genevievelux.com/profile/
EROTIC EDUCATION:
My life has been a training ground in sensuality, spirit and service. I have had the pleasure of working alongside and receiving training from some of the top providers in the country. I am a hedonist by nature, always seeking out new delights!  I take great pride in integrating these experiences into my work and my play.
MY EXPERIENCE AS A CONSCIOUS EROTICISM GUIDE:
I found this sacred community two years ago. As an innate herbal alchemist, I have always been a healer; brewing soups, tinctures & potions for my friends and community.  With the loving intentions I put into my healing, it seemed natural for me to combine my practice with other healing modalities.
WHAT I LOVE ABOUT THIS WORK:
I adore the ability to affect another human through pure, naked trust. The amount of healing that can transpire through a simple embrace and healing touch is astounding.
*A BIT MORE ABOUT ME:
I am classy, sassy and sweet. I am extremely passionate about everything I do.
OTHER INTERESTS AND PASSIONS:
I have many passions including Film Production, Aerial Silk Trapeze, Stand-up Paddle Boarding, Photography, Creative Gourmet Cuisine (cooking or finding new hot spots), International Travel and hot baths.
MY IDEAL SEEKER:
I invite THE GENTLEMAN, in every sense of the word. I love to interact with a Man who is engaging, endearing and thoughtful of my feminine sensibilities & respecting my boundaries as your guide, while being open to new and eclectic forms of pleasure.
Should you want to share a glass of wine with me before our session, I adore an Old Vine Zinfandel. If you are not a drinker, I also enjoy chatting over a cup of espresso.
OFFERINGS:
Tantric Releasing Ritual
In order to manifest new desires in our lives, we must first release that, which is no longer serving us.  We will use sacred principals to let go of the energy holding you back from living in your highest form and bring in a new breath of vitality.  New & experienced seekers will learn techniques to enrich your everyday life through conscious sensuality.   $250/hr    $300/hr with Sacred Spot Massage
Goddess Worship
Step up your connection with the Divine through guided exploration.  This session is all about respectfully honoring, worshiping and pleasing your beloved.  Receive without giving; give without taking.  Through this communication & trust, we will travel to a new dimension & experience a cosmic blast to awaken your soul.  Couples expected!   $300/hr single gentlemen   $500/hr for Couples
Dakini Tie-n-Tease
Feel everything on a heightened level.  Submit to my satin restraints as I embrace you in comfort & explore your exposed body.  Blindfolded, you will notice each movement, each delicious stroke against your skin.  Prickly to soft, loving with sass; you will enjoy just enough pleasure with your pain.   $300/hr    $450/ 90 min
Water Therapy
The healing waters of hot mineral pools restores your muscles.  Take your wellness to the next level by combining guided sensual meditation with massage techniques sure to release all that is aching.  I incorporate various modalities of pleasure & healing touch with the weightlessness of floating in a tranquil space created just for you.  $300/hr    $450/90 min
Pleasure Therapy
Satin covers your eyes as you submit to your senses.  Fragrant berries release their sweet juices on your lips as you nibble.  Wine poured from your goddess honors your divine being & aphrodisiac treats hand-fed to you as you experience them in their truest form, taking the time to learn their nuances.  This begins your hedonistic journey.  A divine ritual of Tantric massage with long luscious strokes will detoxify your heart & body.  Extended sessions include my special bathing ceremony & optional sensations.     Pre-bookings only.    $450/hr   $600/90 min
Monthly Retreat Special:
As a gypsy, I am always exploring new places & new rituals to incorporate into my healing practice.  I just returned from Santa Fe, New Mexico, where I gathered crystals from the land and good energy from the town.  I attended sacred Native American rituals that liberated my consciousness & will be sharing and holding space for these processes in later sessions.  In the meantime: I am headed to Sedona, AZ in March for a Spa Getaway.  This will include a combination of the yummy sessions I offer, as well as your own personal spa attendant.  Try out your metro-sexual self in the secluded space of our nest, as you receive the full treatment.  Make it a full Wellness Weekend with my deluxe yoga & detox options.   Specific dates to follow.       Priced per session.
AVAILABILITY:
Santa Fe, New Mexico in her private Studio!
MONDAY~FRIDAY 10am-8pm, earlier by special request
Contact me directly at 415-275-2419
http://www.genevievelux.com
Meet Genevieve – Providing Prostate Massage And BDSM In Los Angeles
Meta description preview:
Meet Genevieve One Of Our Models! Providing erotic massage, sexy massage, tie and tease, sensual domination, BDSM, and tantric massage services in Los Angeles and Santa Fe, New Mexico.